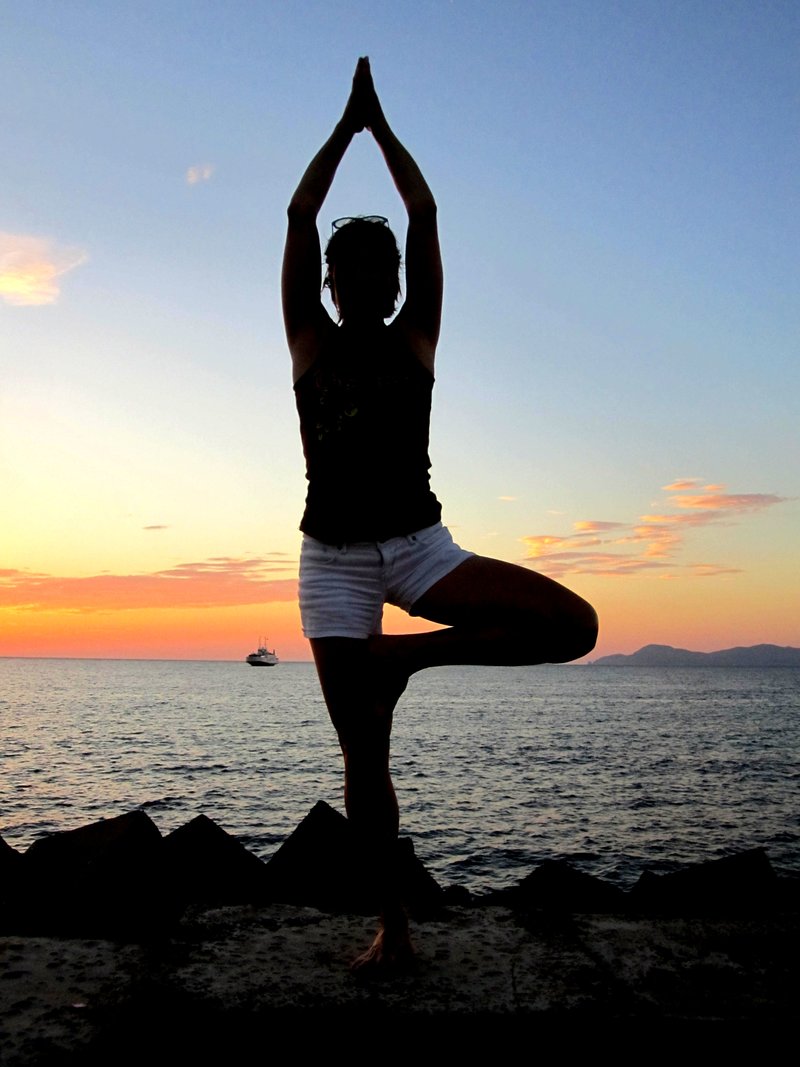 K. Mae Copham in Tree Pose, Formentara, Spain, 2015.
Artist and registered yoga teacher K. M. Copham conceived of Yoga Teddy Bear while practicing yoga in the Dominican Republic with a friend. She used the character in personalized flashcards to help herself learn the Sanskrit names of various yoga poses during her teacher training at Joschi Yoga Institute NYC. The character generated interest and enthusiasm from everyone she shared it with, so Yoga Teddy Bear was born. Today, Copham and her partner Robert Oakley manage the business.
K. M. Copham is the published illustrator of numerous education children's books, including "If the [Earth] Could Talk" series and "If the Dinosaurs Could Talk" series published by Abdo & Daughters and written by Stu Kallen. She is also the illustrator of Spanish-language texts "Navegando" by EMC Paradigm. She is a prolific painter with mural commissions and portraits around the country. Recently she completed over 1000 individual portraits with individual sitters. The brand new Story of Yoga Teddy Bear is a full color children's book painted, illustrated and collaged by the artist.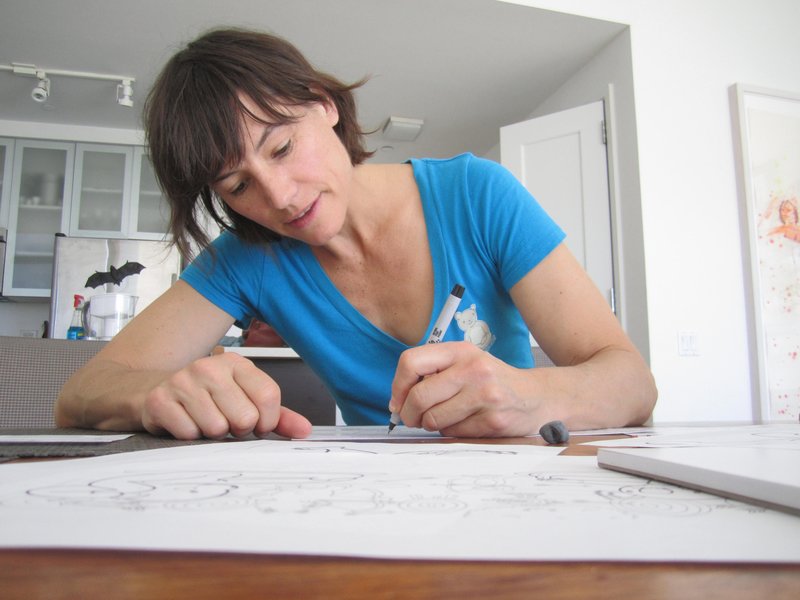 K. Mae Copham drawing Halloween blog pictures for Yoga Teddy Bear.
K. Mae Copham in "Rock the Baby" Pose in Vail CO, where she spends about 6 weeks per year.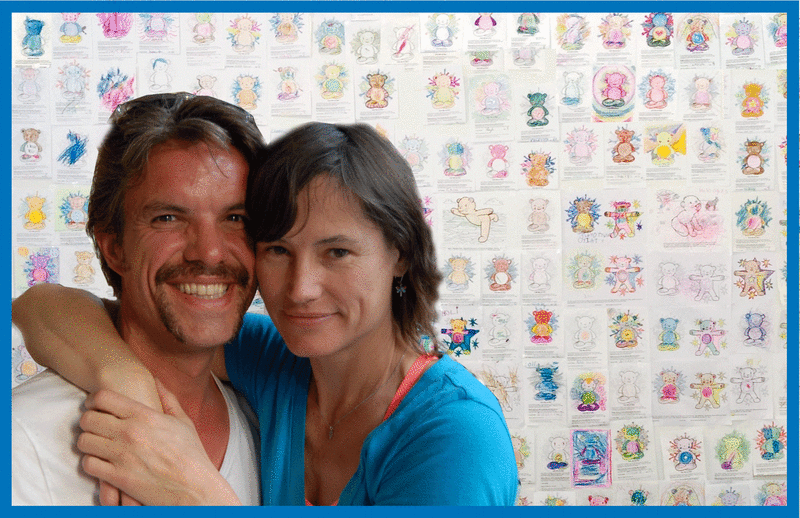 Robert Oakley (Marketing Director) & K. M. Copham (Creator & Managing Member), Yoga Teddy Bear Productions against a background featuring coloring contest participants in the Lower East Side Yoga Teddy Bear Pop Up Shop, New York, 2015.
Robert Oakley is an English / Australian with marketing experience in the music and art industries. He helps Copham with her website management, sales and product development feedback. As Copham's playful partner and muse, he helps perfect the layouts and pictures in the endearing series of coloring books, as well as helping Copham stay organized while juggling multiple projects.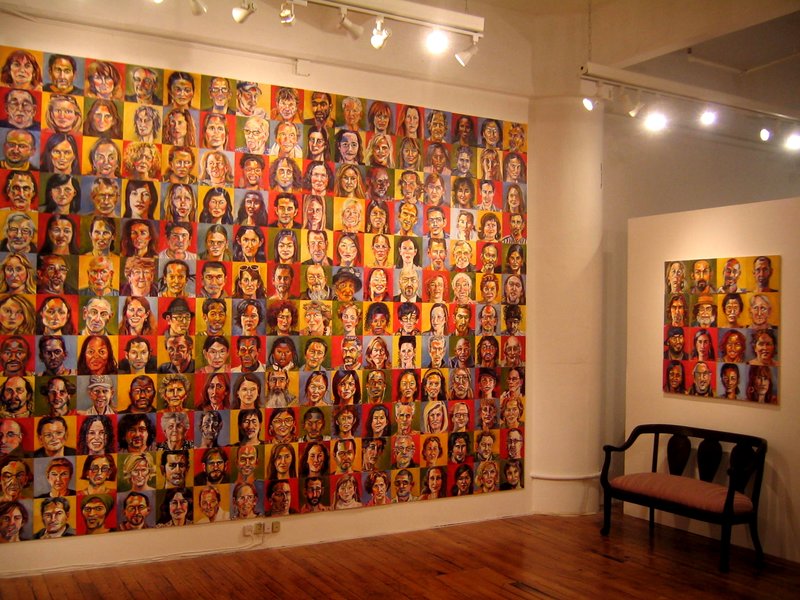 K. M. Copham's "1000 Faces" project, NYC, 2010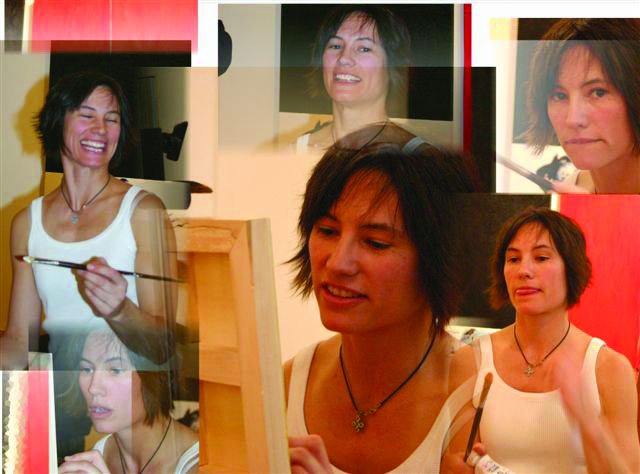 K. M. Copham painting a portrait, 2009.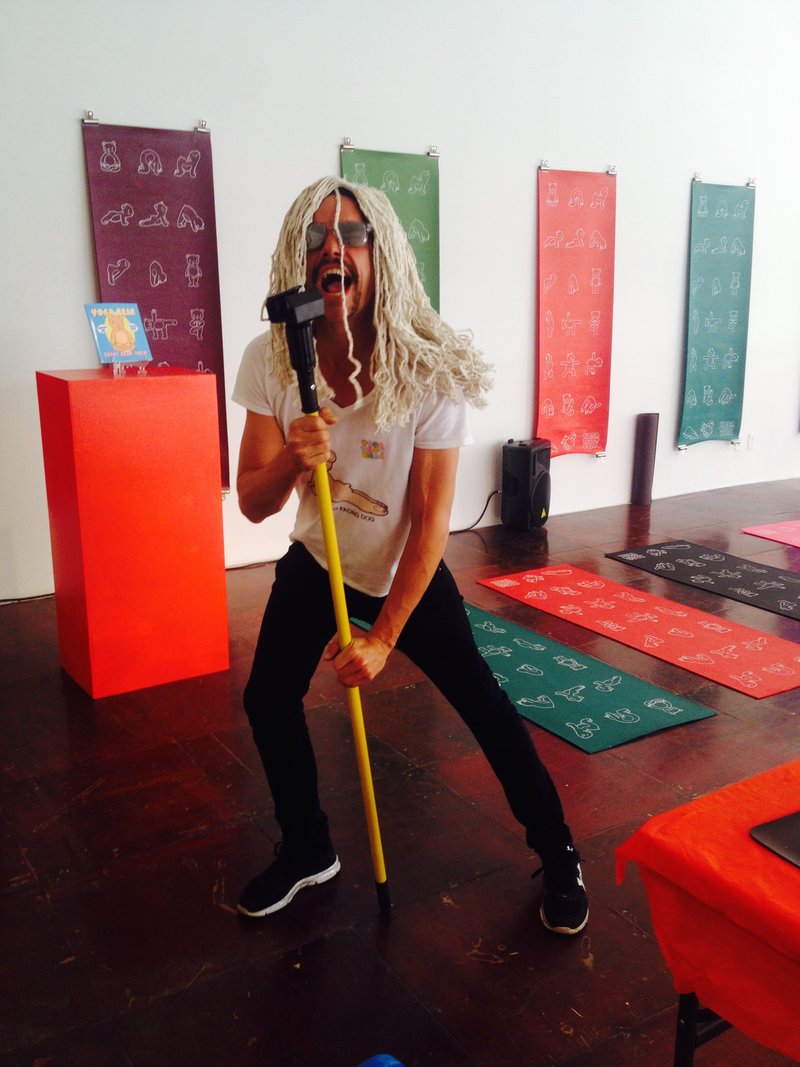 Robert Oakley at the Yoga Teddy Bear Pop Up Shop, Summer 2015.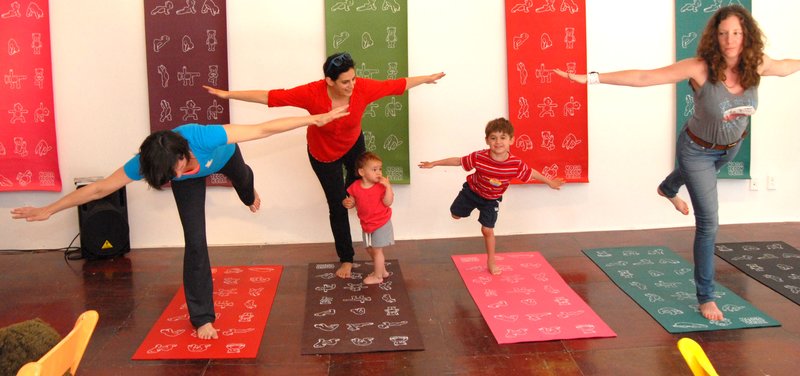 Yoga Teddy Bear Pop Up Shop, 2015. Far left: K. Mae Copham, far right: Jocelyn O'Shea, Yoga Teddy Bear editor, registered yoga teacher & artist.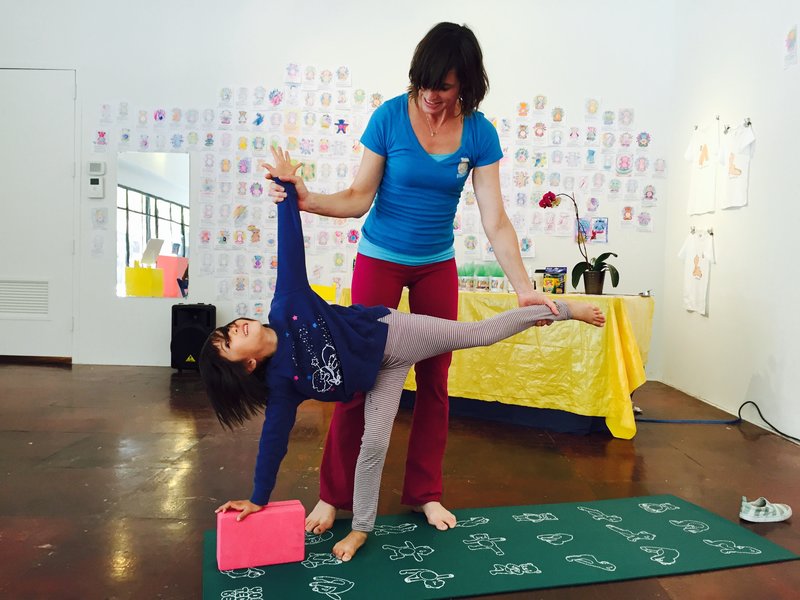 K. Mae Copham teaches Half Moon to a Yoga Teddy Bear fan at the Yoga Teddy Bear Pop Up Shop, New York, 2015. K. Mae is available for private yoga lessons (1-3 people) with adults or kids or both, in New York City or New Paltz, NY.